VIA MAESTRA DEI VILLAGGI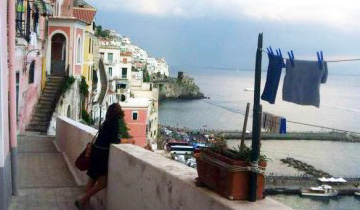 The Via Maestra dei Villaggi runs parallel to the main road, through the terraced lemon groves and occasional residential areas. The path is hewn from the rock and offers wonderful panoramic views. It is easily accessible by all, and was the original link between the villages of Pastena, Lone and Vettica Minore.
Minimum 1 maximum 8/10 participants
Duration: 2 hours – starting from Amalfi Difficulty: easy- Km: 3
When: all-day advance booking required within 24 hours.
On demand:
lunch box
private transfer
We recommend: comfortable clothes, sports shoes and mosquito spray /insects