THE ANCIENT PASTA FACTORY IN GRAGNANO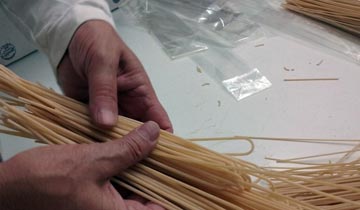 In Gragnano the production of pasta is a deeply-rooted art, an Italian patrimony dates back in the centuries. The first family run business date back to the XVI century. Gragnano is the Italian city which produces and exports the most quantity of "the white gold", the popular maccheroni above all, thanks to a particular weather conditions which allow a unique and slow drying.
The visit goes into a historical past factory learning all the production cycle from the sorting of the flours to the final packaging, passing through the furnaces for the drying process. To follow a short walk through the iron valley of Gragnano visiting the family preserves lab and tasting time based of first dishes and local speciaties. Exclusive tour, transfer included.
Minimum 2 maximum 8/10 participants
Duration: half day
When: every day – reservation is compulsory at least 72 hours before
Guide service on demand