SCALA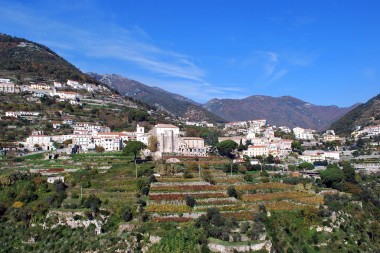 Along with Pontone (Scala Minor), this was the first inhabited settlement along the coast (Scala Maior). Romans who had been shipwrecked nearby discovered a land that seemed comparable to Eden for its pure air, excellent food and warm hospitality.
Spread over a hill, on one side characteristic terraces drop down towards the sea, while on the other the hill climbs up to the peak of Santa Maria Dei Monti (1,050 metres above sea level).
Visit the San Lorenzo cathedral (12th century), and the Santissima Annunziata church in the nearby village of Minuta, one of the most beautiful examples of Romanesque architecture along the coast. Other sights include the San Cataldo Benedictine convent, the Suore Redentoriste church and proto-monastery, and the castrum minore Ziro Tower in the Pontone district.