SAILING ALONG THE COAST FROM AMALFI TO THE IERANTO BAY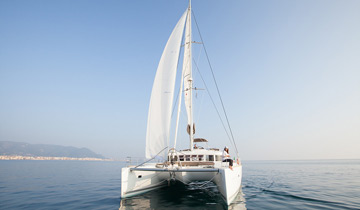 The sailing and the sea, an unique experience that combines natural elements such as wind, the sea and the peculiarities of the villages clinging to the side of sea cliffs and gift to the body and the spirit a genuine contact with the roar of the waves, the call of the gulls,the quiet of the surrounding nature.
From Amalfi, an enchanted excursion to the the natural reserve of Punta Campanella, touching the charm of Li Galli Island and Positano, where the memories of Virgilio placed the nest of the Sirens.
Full day, half day (up to 3 hours – tour along the coast only) or weekly itineraries available.