MINORI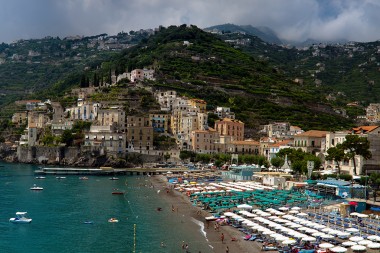 Minori isn't far from Maiori, along the cliff top above the sea. As its name suggests, it is smaller than Maiori, and was a popular destination for Roman patricians from the 1st century AD, as testified by the ancient maritime villa, the only one of its kind along the coast. The Roman villa with its antiquorum (1st century) was built around a vast courtyard garden, originally boasting a pool at its centre.
Minori was famous in the early 19th century for the production of handmade pasta, particularly for the local ndunderi pasta, and the tradition continues to this day, thanks to a handful of excellent pasta masters.
The town is surrounded by lush terraces of lemons, the most important ingredients for traditional local handmade sweets and limoncello liquor.