Honey class experience in the lemon garden – brand new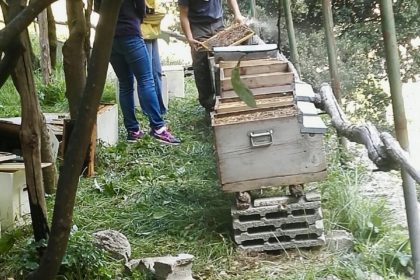 A synaesthetic experience inside an extraordinary lemon garden where, escorted by the owner, guests will walk through the terraced gardens full of lemons up to the highest point where, so silent and laborious, bees produce their sweet honey. You will taste 3 types of honey with a combination of local cheeses. The visit then ends in the veranda overlooking the picturesque valley of the mills for a lunch based on local dishes flavored with lemon. To top the cake, a great tasting of limoncello in the family lab.
Minimum 2 participants
Every day except Sunday
The activity can be combined with:
private yoga classes
pizza and cooking lessons
guided tour through the alleys of Amalfi and inside the Cathedral
Private transfer on request
We recommend: comfortable clothing, sports shoes and anti mosquito / insect sprays.
for honey class in particular it is recommended to wear sweaters / sweatshirts with long sleeves, possibly clear colors (to avoid especially the blue, green and purple).